The Cinema Designer Wins CEDIA Best New Software Product Award
---
Posted on 19th September 2017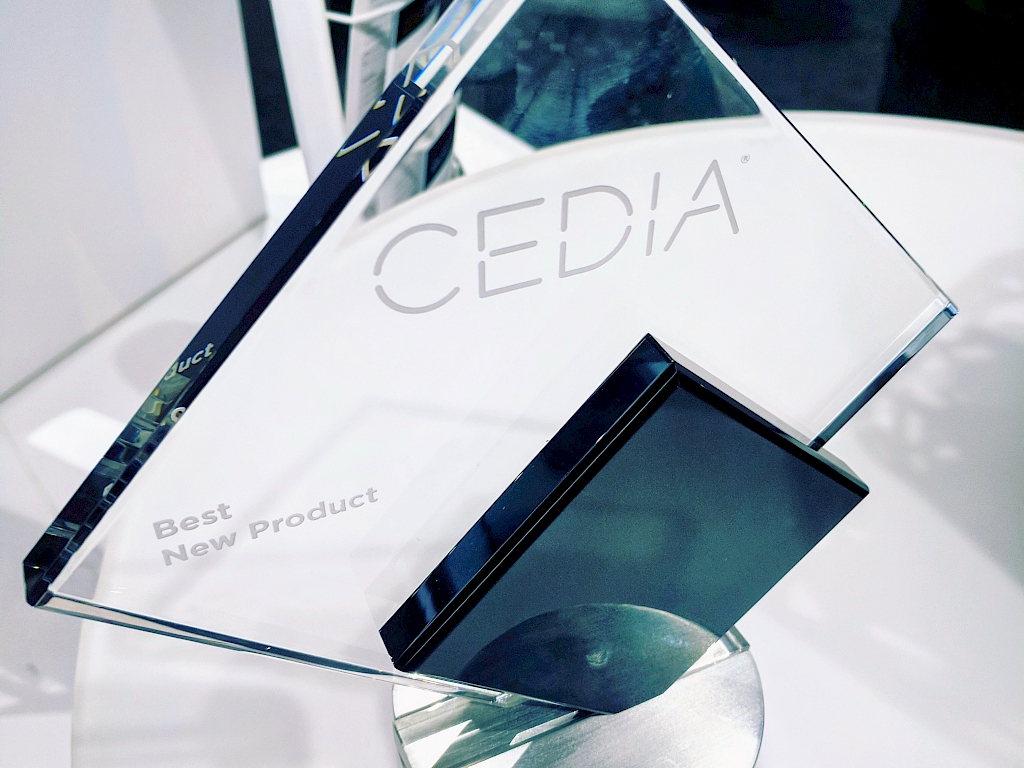 The Cinema Designer (TCD) was awarded CEDIA's Best New Software Product award during CEDIA 17 in San Diego. TCD was unanimously selected as the global winner by a panel of home technology professional judges, who recognised "the innovation TCD represents and the value it provides to integrators".
 
The Awards Judging Chair commented on selecting TCD as the CEDIA Award winner: "It's simply amazing how they squeezed so much technology into this software; it's jam-packed with features that allow us to do so much in a short amount of time, at a very affordable price."

Comments from other CEDIA Awards judges after seeing a demo of TCD at CEDIA 17 include:

"A clear front runner in the software category."
 
"This will save thousands of pounds and time."
 
"It drives the industry to the next level; many installers didn't have the time to do this before."
 
"New installers will get a great tool to use."
 
"Suitable to both small and big companies ­– has a broad appeal."
 
Commenting on The Cinema Designer's CEDIA Award win, TCD creator Guy Singleton (who also received CEDIA's Volunteer of the Year award during a ceremony at CEDIA 17), said: "I'm extremely humbled to have won, especially considering who we were up against; I have nothing but respect for the products that made the final. This is an industry that I love, so I'm honoured to give something back that can potentially change and benefit the entire industry."
 
The Cinema Designer is also a product finalist at the 2017 CEDIA Awards on September 29th at Warner Bros. Studio Tour London - The Making of Harry Potter, which will recognise the best new hardware and software products in the home technology industry from across the EMEA Region.