The Cinema Designer Launches High Render Channel Count Immersive Audio Home Cinema Update
---
Posted on 31st July 2017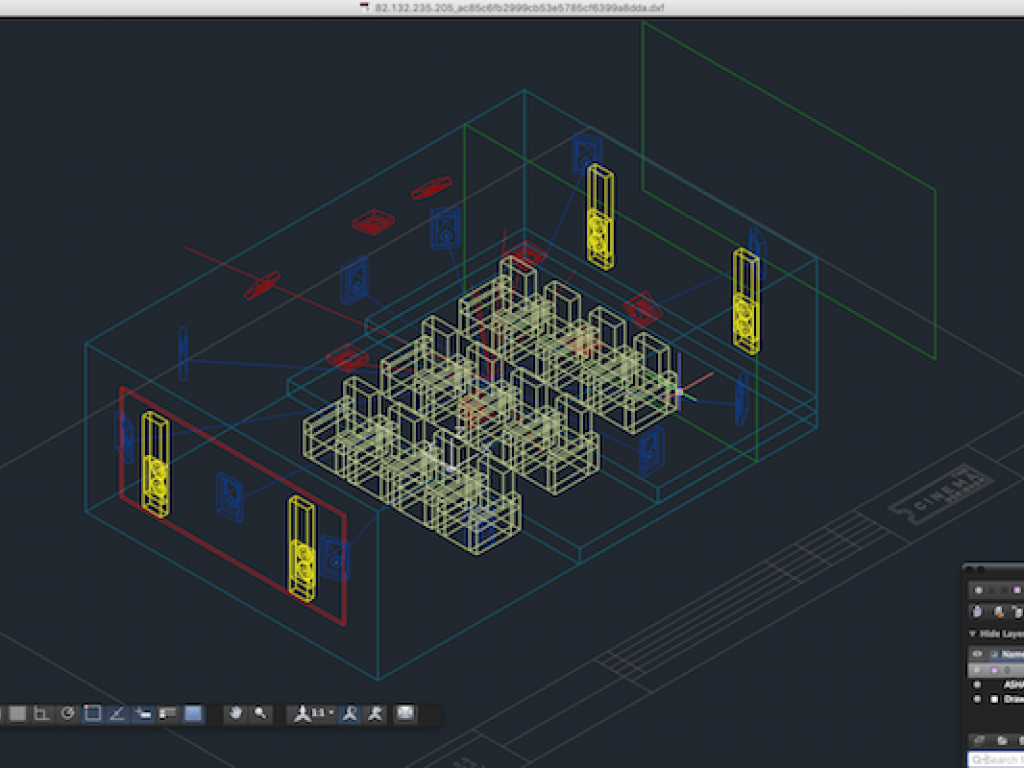 The Cinema Designer (TCD) has announced its most significant update since its launch: a new update is now live, enabling users to quickly and accurately design high render channel count home theatres with ease.
Trinnov Audio's recommended speaker whitepaper has been incorporated into the cloud-based design tool, allowing home cinema installers to confidently design technically accurate 32 channel count Dolby Atmos and DTS:X home cinemas in a matter of minutes. Using TCD is the only way home technology professionals can accurately design technically perfect high spatial resolution home theatres in such a short space of time.
"Designing high channel count theatres for optimal results is something few people have much experience doing," said Jon Herron, High End Audio, Director of Sales, Americas, Trinnov Audio. "The Cinema Designer incorporates the experience we have gained by being involved with virtually all of the high spatial resolution residential systems completed to date."
The TCD high render channel count update eliminates the guesswork when it comes to placing all the required loudspeakers accurately in a room in a way that is relative to the listening area, while eliminating equipment combinations that simply won't work.
"Even within the high-end theatre community, most systems have been stuck at around 11 channels, plus subwoofers," said Herron. "Many designers are not entirely comfortable with the naming conventions, much less the use of all the 'new' speaker locations available to them, nor which ones are the most important when deciding to increase the channel count beyond 11.1. This fact is not helped by the fact that Dolby, Auro and DTS all use different nomenclature for their 'extra' speakers. TCD incorporates industry standards and Trinnov's own experience in designing these high channel count theatres into its design algorithms. It's quite remarkable."
Using TCD, users can quickly and easily produce a standards-based, scientifically designed set of drawings, complete with information about the performance that should be expected from their particular combination of speakers and amplifiers. TCD allows the designer to quickly hone in on the optimal range of equipment for the particular project, producing a 30+ page proposal (complete with audio and video calibration reports) ready to produce to the client for review, including creating a 3D CAD drawing in 30 seconds.
Herron continued: "Most effective design teams have the ability to generate this sort of documentation. But the cycle of revisions, changed orders, etc. takes weeks – even months. The time it takes someone to create TCD designs and selling documents is between five and 10 minutes. Normally, you would have to close a client on a design fee in order to justify what would otherwise be weeks of work. Think of how many more theatres you could sell if such a proposal took only a matter of minutes. People need only take TCD for a quick test drive to see how it will change their businesses for the better. We are certain that TCD will make it easier for our dealers to design and sell the high channel count theatres that only we have the ability to support."
Trinnov feels so strongly about the importance of TCD that is has become a requirement for the manufacturer's Level I Certification program: any company looking to achieve Level I Certification must attend a live training event and either sign up and demonstrate their ability to use TCD, or demonstrate that they have all the engineering resources in place to do an equally good job designing these more complex theatres.
"Frankly, even those with suitable engineering resources would be well advised to use TCD for proposal generation and first-pass AutoCAD drawings," Herron said.
Arnaud Laborie, Founder, Chairman and CEO of Trinnov Audio has also given TCD his full backing: "I think that TCD is a game changer in the way that it allows integrators to specify a project according to industry standards, within minutes. TCD really helps to save time on the mechanical, technical aspects, making sure that the projects are compliant with industry standards, allowing the integrator to spend more time with the customer thinking about the decision that a computer cannot make: focussing on the art of creating a great home theatre."