10 New Brands Join The Cinema Designer
---
Posted on 5th September 2017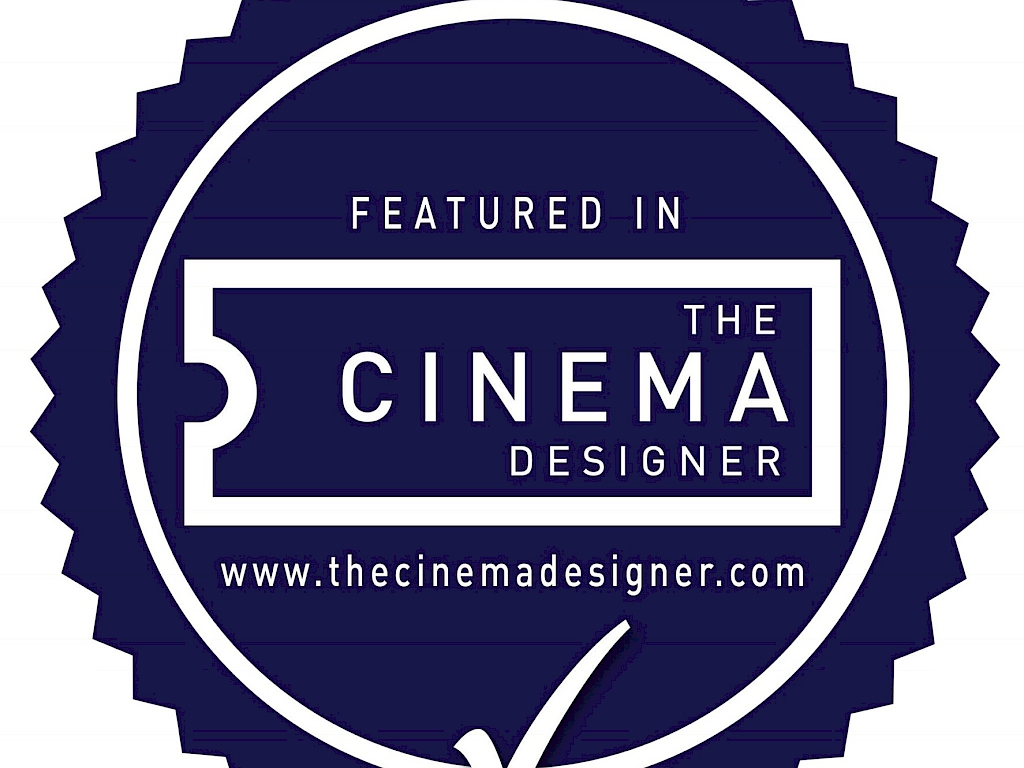 Alcons Audio, Audio Excellence, BenQ, Epson, Genelec, Ineva Design, James Loudspeaker, Monitor Audio, Steinway Lyngdorf and StormAudio will soon be joining the TCD manufacturer supplier database, allowing TCD users to design cinemas and media rooms in minutes using products from these prestigious manufacturers.
 
1.Alcons Audio
 
Alcons Audio's CRMS Cinema Reference Monitor System series will soon be available in TCD, comprising the CRMSCompact cinema reference monitor system, CRMSC-SR (compact reference surround for CRMSC), CRMSC-SRHOR compact horizontal reference surround model, CRMSC-SRIW compact in-wall reference surround, CRMS mkII cinema reference monitor system, CRMS-SR (reference surround for CRMS), and the CRMS-SRIW in-wall reference surround model.

 
2.Audio Excellence
 
Coming soon to TCD from Audio Excellence will be the brand's home theatre products, comprising the Vertex loudspeakers, Raijuu subwoofers, the manufacturer's range of Quattro amplifiers and Octo eight-channel power amplifiers, and the Control DP48 MKII DSP crossover.
 
3.BenQ  
 
TCD is excited to soon welcome BenQ's W11000 THX Certified DLP 4K UHD, X12000 4K DCI-P3 LED, and W8000 Rec.709 THX-certified home theatre projectors and associated lenses into the manufacturer database.
 
4.Epson 
 
Joining the TCD database from Epson will be the EH-LS10500 (with HDR, 4K enhancement, UHD BD support), the HDR capable, 4K-enhanced EH-TW9300, EH-TW9300W and EH-TW7300, plus the Full HD 2D and the 3D EH-TW6800 home cinema projectors.
 
 
5.Genelec
 
Genelec products joining the TCD database will include the 8010, 8020, 8030, 8040, 8050, M030, M040, 8320, 8330, 8340, 8350, 8331, 8341, 8351, 8260, 1032, 1237, 1238CF, 1238, 1234 and 1236 studio monitors. 
 
6.Ineva Design
 
A wider range of cinema seating is also soon set to join the TCD database, including Ineva Design's leather Firenze, Cosmo, Stockholm, Future and Eclipse chairs, and the alcantara Diamante chair.
 
7.James Loudspeaker
 
The next new brand to go live in TCD will be James Loudspeaker, which will include the manufacturer's OW Range, QX Range, BE Range, Mavericks Range, EMB II Range and Powerpipe Range of loudspeakers and subwoofers, in addition to the M1000 mono subwoofer amplifier. 
 
8.Monitor Audio
 
Another loudspeaker manufacturer soon to join the TCD database is Monitor Audio. The following products will be available within The Cinema Designer: Monitor Series, Bronze Series, Silver Series, Gold Series, Platinum Series II, MASS Series, Radius Series, Apex Series, Soundbar Series, Soundframe Series, Climate Series, In-Ceiling Super Slim Series, In-Ceiling Slim Series, In-Ceiling, In-Ceiling All Weather, In-Ceiling Controlled Performance, In-Ceiling Commercial, In-Wall, In-Wall Controlled Performance, the IWA-250 In-Wall Subwoofer Amplifier, IWB-10, In-Wall Subwoofer Back-box, IWS-10, In-Wall Subwoofer Driver, and the CW8 and CW10 subwoofers.
 
 
9.Steinway Lyngdorf
 
Joining the TCD manufacturer database from Steinway Lyngdorf will be the S-15 and S-210 speakers, IW-15, IW-16, IW-26H and IW-26V in-walls, the Model M L/R, Centre and Boundary Woofer, the LS L/R, Centre, Boundary Woofer, LSR 212, LSR 210, the Dipole Concert, Studio, Model D, Model C and Model C Woofer. Also available will be the P 200 surround sound processor, SP-1 stereo processor and the A1 and A2 digital amplifiers.
 
The MH-2 speaker and BW-2 active sub, TDAI-2170 and SDA-2400 integrated amplifiers and MP-50 surround sound processor will also join the database.
 
 
10.StormAudio
 
Joining TCD from StormAudio will be the ISP 3D.16 ELITE, ISP 3D.32 ELITE Analog Edition, ISP 3D.32 ELITE Digital AES Edition, ISP 3D.32 ELITE Digital AVB Edition, ISP 3D.32 ELITE Reference Edition and I.ISP 3D.16.12 processors, PA 8 ELITE, PA 16 ELITE and PA 8 ULTRA ELITE amplifiers.